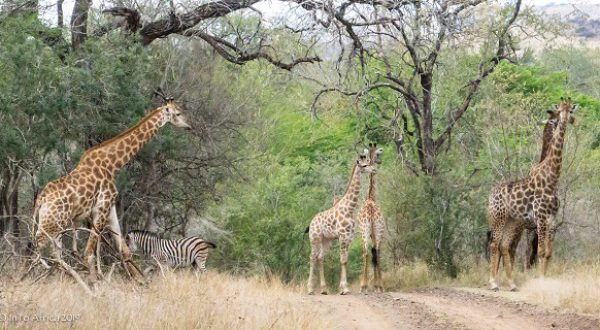 Mbuluzi Game Reserve has a number of animals that make for great game viewing both by vehicle and on foot. There is no dangerous game around, but BEWARE OF CROCODILES along the water edges.
The main species of mammals to be spotted in the reserve are:
Giraffe, Zebra, Wildebeest, Waterbuck, Kudu, Nyala, Impala, Bushbuck, Common Duiker, Warthog, Chacma Baboon and Vervet Monkey
We also have occasional sightings of Bushpig, Cape Clawless Otter, Red Duiker, Serval and a number of small carnivores.
On Nightdrives you might be lucky to spot: Thick-Tailed Bushbaby, Genet, African Civet, Porcupine or Cane Rat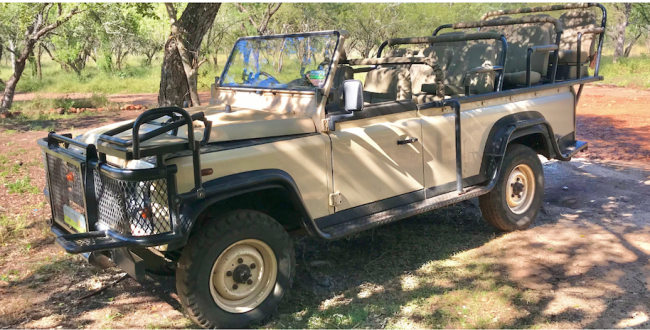 Enjoy the bush on a Game Drive with taking the opportunity to rent a Land Rover Game Viewer (8 seater).
For more information and booking please contact Mbuluzi Reception.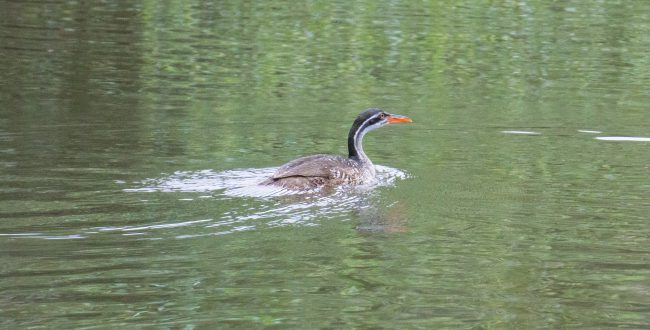 Mbuluzi Game Reserve is a bird watchers paradise. More than 300 species of birds have been recorded at Mbuluzi.
This includes rarities such as Dwarf Bittern, Narina Trogon, African Finfoot, Grey-headed Kingfisher and Thick-billed Cuckoo.
As well as being able to walk around the game reserve tracking down birds there are a number of well-appointed bird hides too.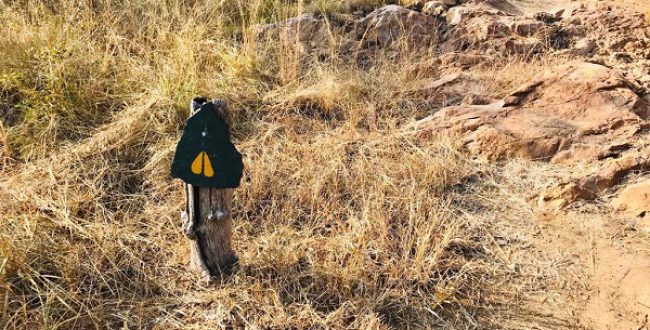 There is a well-laid out network of trails throughout the game reserve and guests can walk either from their lodge, or drive and start a trail from some other point of interest.
The trails interlink and can be walked individually or connected to make it a longer hike. Additionally to the trails there are a number of scarcely used 4×4 tracks that make for great hiking too. 
Information on the trails can be obtained from the Reserve's Reception.
BEWARE OF CROCODILES when crossing rivers.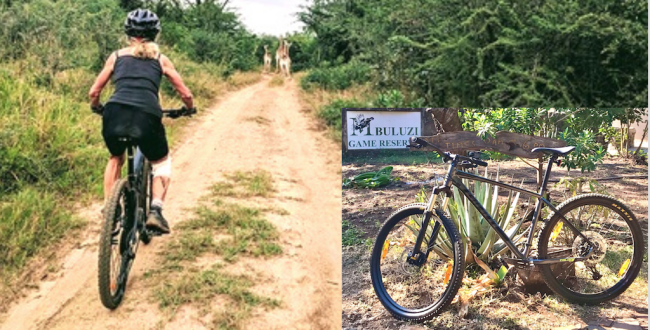 Mbuluzi Game Reserve is a perfect place for Mountain Biking amongst the big and friendly animals. There are a number of single track routes and an extensive 4×4 track network to explore.
You will struggle to find better game viewing and bushveld experience on mountain bikes than at Mbuluzi.
Bring your own bikes and gear or take the opportunity to rent Mountain Bikes at Reception.
BEWARE OF CROCODILES when crossing rivers.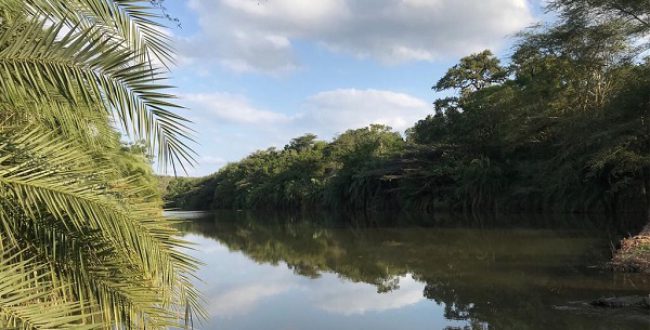 The property is crossed by two meandering perennial rivers. The Mlawula and the Mbuluzi which support a healthy population and variety of fish. Fishing is permitted for lodge and camping guests, but bring your own gear. There are several species of bream, barbell (catfish), large scale and Natal yellow fish. For bait fishing you can try worms for the bream, white bread for the yellows and chicken livers for the barbel. Spinners will catch bream, catfish and some yellow too.
Fly fishing: Try small nymphs flies for yellows, woolly buggers and large dry flies for bream. Good spots for yellows tend to be where white water enters a larger pool; cast into the white water, let your fly, bait, lure drift into the pool.
Catch and release is encouraged.
WATCH OUT FOR CROCODILES !!!